Across Scotland's more remote villages and towns you'll find all manner of initiatives aimed at providing people with the help they need, when they need it.
Here are just a few case studies: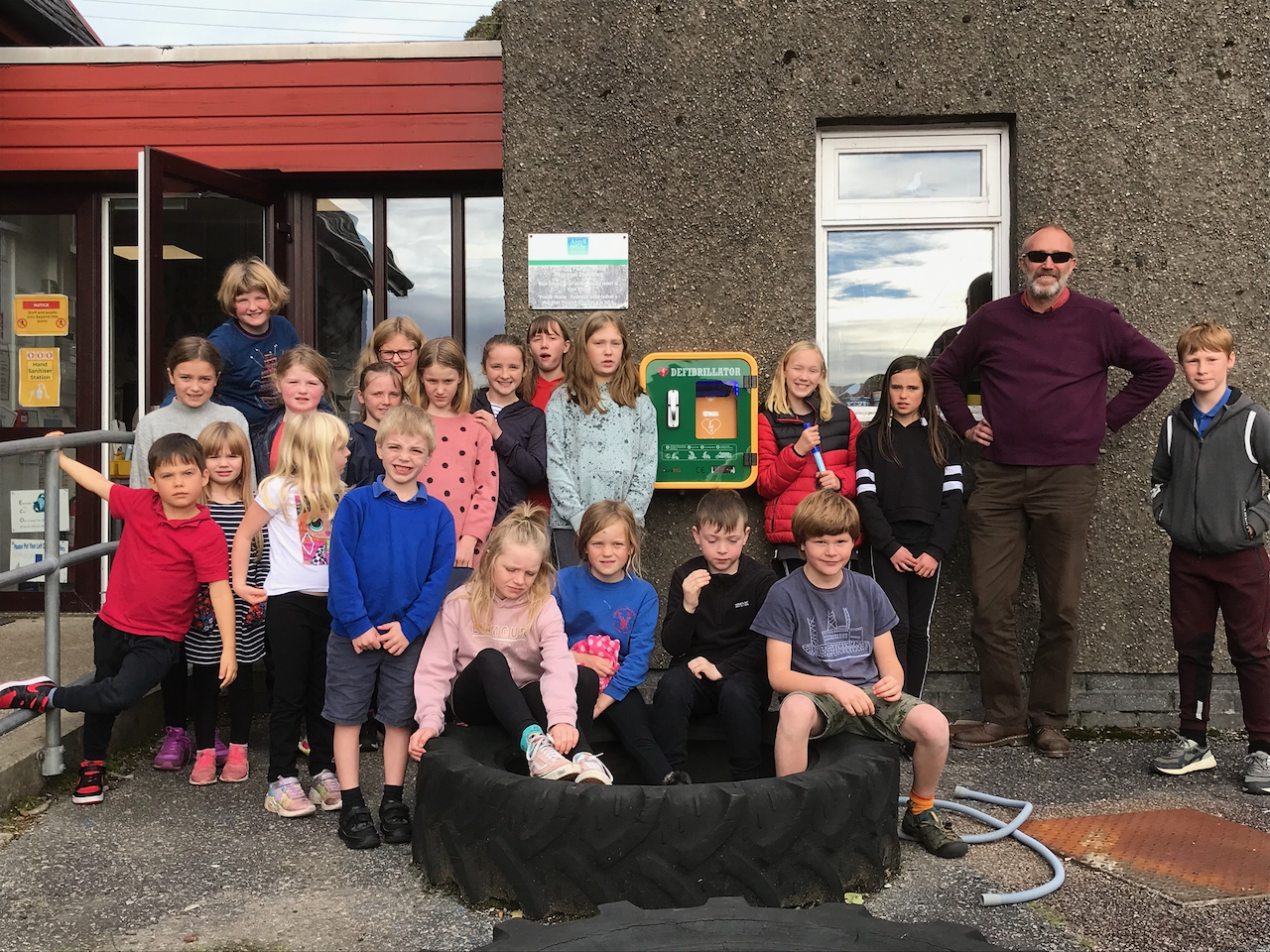 Background
A defibrillator is a device that gives a high energy electric shock to the heart of someone who is in cardiac arrest. For every minute it takes for that shock to be administered, chances of survival reduce – meaning that access to, and awareness of, a nearby defibrillator can be life-saving.
Mull and Iona Community Trust (MICT) made it its mission to increase the number of defibrillators in place around the island and ensure that they are known to Scottish Ambulance Service emergency call handlers and the public alike.
'We wanted to get as much coverage as possible and to improve public awareness of where defibrillators are available,' said Moray Finch, general manager of MICT.
A helping hand
The network of defibrillators overseen by MICT had been extended to all but three schools.
'Schools are easy to access as they are typically all in settlement areas where people are more likely to be,' said Moray Finch, general manager of MICT.
'Also, a member of staff will keep an eye on them and all the defibrillators are suitable for use on infants, as well as adults.'
MICT also contacted a number of local businesses, including Scottish Sea Farms, with defibrillators available to the public around the clock and ensured they were registered with the Ambulance Service too.
Added to this, community fund-raising, along with support from the family of a cyclist who died of a heart attack on Mull, secured funding for two more defibrillators.
The difference made
'There were only three schools on the island without them so we decided to fund raise for these,' said Moray, who got in touch with Scottish Sea Farms Regional Production Manager for the Mainland Innes Weir.
'Without the support of Scottish Sea Farms, we would have continued with crowd funding in the community, but this has definitely speeded it up.'
The defibrillators installed in Tobermory High, Salen and Bunessan schools cost a total of £5,300, with Scottish Sea Farms contributing £3,800 and community fundraising paying the remaining £1,500.
'The local community are really grateful for the support from Scottish Sea Farms. In addition to their defibrillators at their shore bases, this really demonstrates the commitment of the company to the local community.'
If you live on Mull or Iona, click here to find out the defibrillator closest to you. To find out if there's a Scottish Sea Farms defibrillator near your community, click here.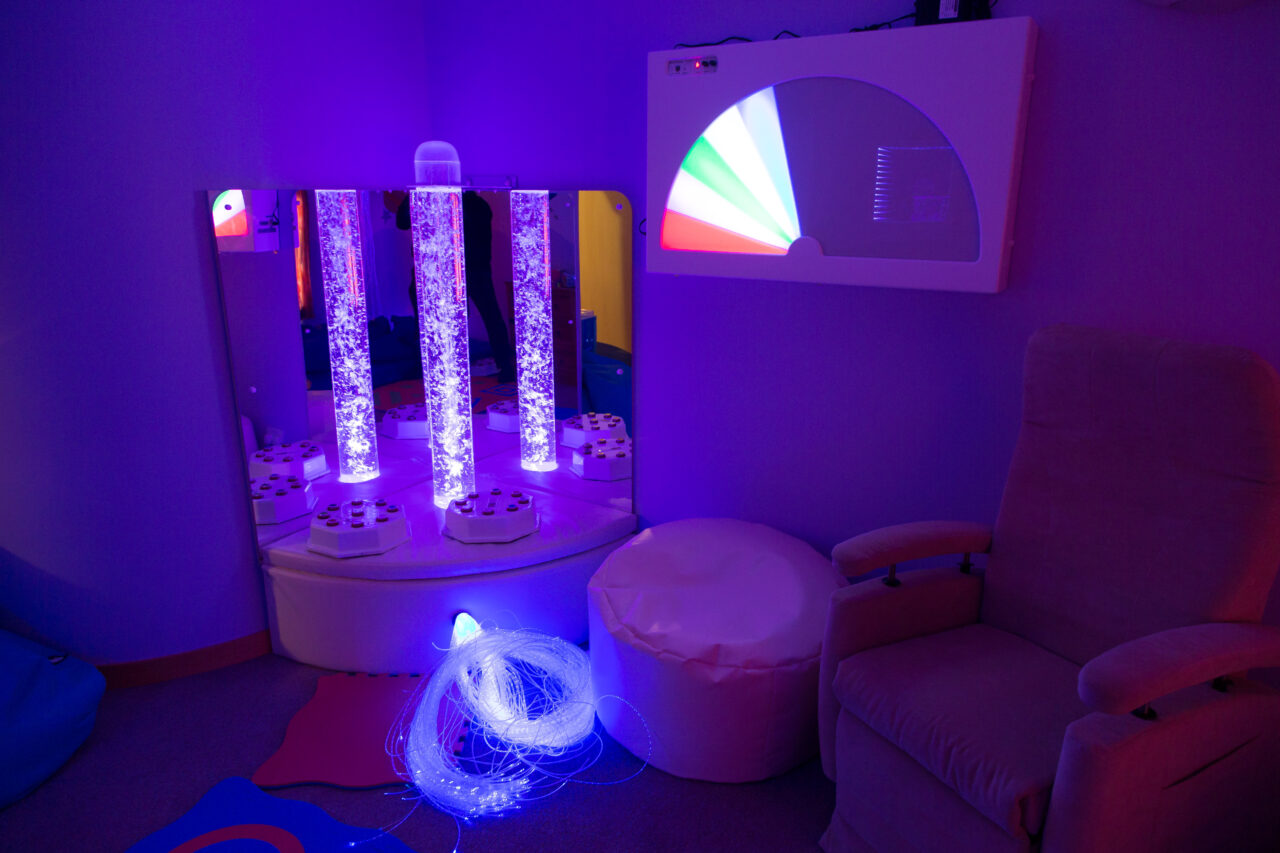 Background
Offering a respite service for adults with autism and other learning disabilities, Newcraigielea in Lerwick, Shetland aims to be a home away from home by helping people participate in activities such as baking or arts and crafts – or just to relax.
The service also facilitates trips beyond the centre, whether to the cinema or a cafe, swimming, a walk or drive.
A helping hand
Back in 2014, the team wanted to add to the support on offer with a new multi-sensory therapy room; a place where guests can experience stimulating elements such as bubble tubes, coloured lights and projectors, as are now widely used across education and care settings.
With the help of £10,214 funding from the Heart of Community Fund, the team were able to install exactly that, creating a further therapeutic area for people to relax in a safe environment.
More recently, Scottish Sea Farms has given Newcraigielea £500 towards its sensory garden project, which will transform an 'unloved' area into a therapeutic space for people with complex needs and autism to connect with others, as well as learn new skills.
'It's still a work in progress but we hope to have it completed by next summer,' said Paige Buggy, a social care worker at Newcraigielea. 'However, the money from Scottish Sea Farms will be used to build a bench and shelter, which people from all over Shetland can come and use.'
The difference made
Though Council-run, Newcraigielea depends on fund-raising for added value projects such as the multi-sensory therapy room and outdoors sensory garden.
Paige said that as well as donations, the team, headed by Val Farnworth, are looking for volunteers to help realise their vision for the garden.
'So far, we have placed four flower beds with each one relating to a different sense: smell, taste, sight and sound, put some paving stones to make it flatter and accessible for everyone.
'The local community has been very supportive in Shetland and we're very grateful to companies like Scottish Sea Farms for their contribution; this will make a great difference in helping us fulfil our plans.'
Anyone interested in helping out at Newcraigielea can contact Val Farnworth on 01595 744463.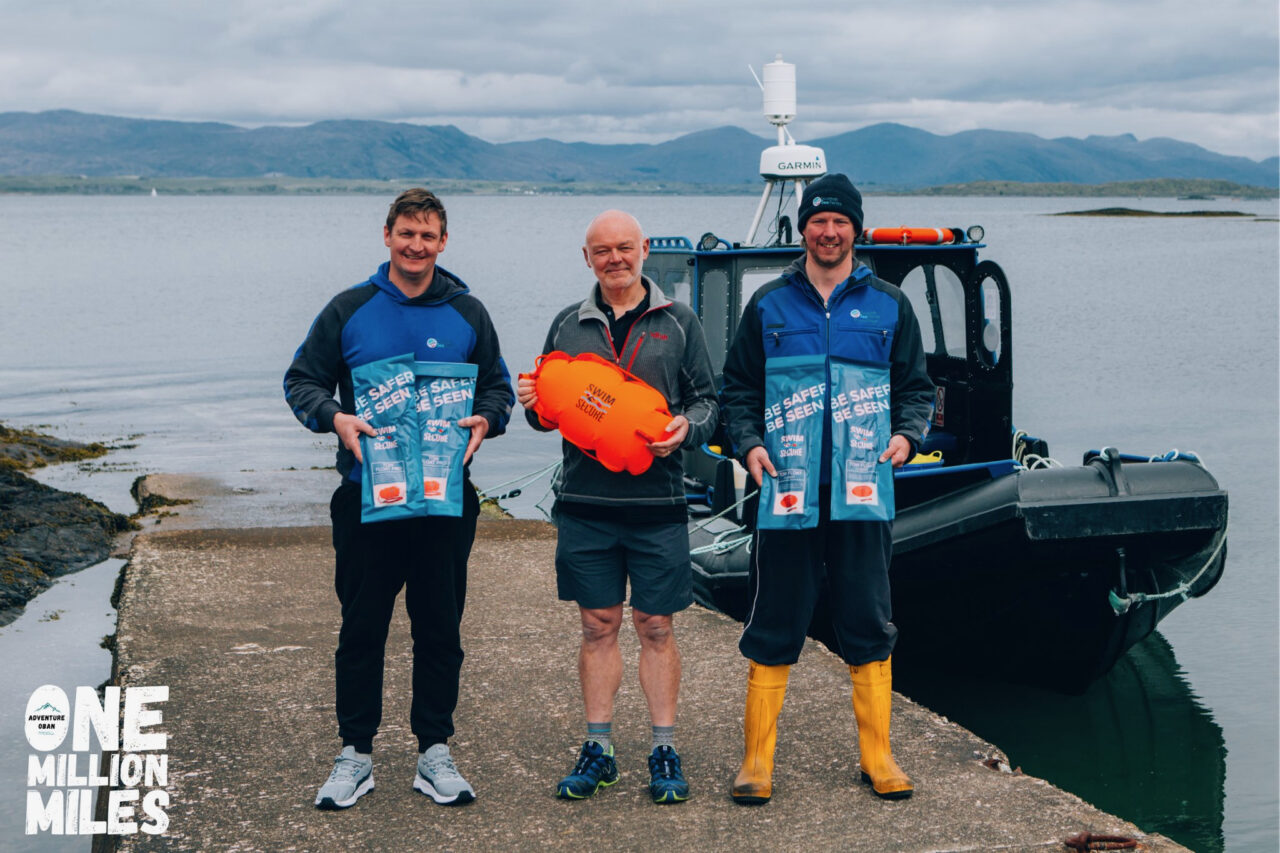 Background
Salmon farmers are accustomed to sharing the marine environment with other interests, whether recreational or commercial, and take the safety of all users very seriously.
So, when Scottish Sea Farms' Farm Manager David MacMillan became aware of the increasing numbers of swimmers in the vicinity of the company's marine farms in and around the Oban area, he proposed donating floats to make them more visible.
A helping hand
Regular swimmers tend to be safety conscious but the floats, which also act as buoyancy aids, will offer them greater protection, said David.
'Swimmers don't swim around the pens, the water is tidal and there can be poor weather at times, but we are more likely to encounter them when we're going to and from Oban.
'We sometimes meet them in Ganavan slipway, where my team knows to always be vigilant, approach with caution and slow down the boat's speed.
'More of a risk is wee Ganavan, where we have experienced swimmers going over to Maiden Island, a channel used by our boats and many other fishing and diving vessels.'
Scottish Sea Farms has purchased 50 tow floats from local company Outside Edge: 30 standard tow floats and 20 pro tow floats, which have more buoyancy and are aimed at a group leader or someone who wants added security.
The difference made
All 50 floats are stored in a 'kit library' in Oban, run by outdoor adventure group, Adventure Oban, which is part of the Oban Community Sports Hub.
Swimming groups, such as the Seals (Oban Sea and Loch Swimmers), or individual swimmers can now access the buoyancy aids for free, attaching the floats to themselves so they can be seen.
Scottish Sea Farms is also working with the RNLI and LiveArgyll on raising awareness for all water users.