Within Scottish Sea Farms alone there are now over 50 different roles across 15 departments – each one offering the opportunity to make a real and lasting difference to global food security.
Watch our quick video below or read on to find out more.
Our present-day team have joined us via all kinds of different career paths. Some have joined us straight from school, college or university, while others have joined us from a relevant role elsewhere in the sector or from a completely different sector.
What unites us all is a shared desire to do and be better; to push the boundaries as to what's possible in the sphere of responsible food production, be it maximising animal welfare, minimising impact on the environment or making sure the remote and rural communities in which we live and farm reap the benefits of us being there.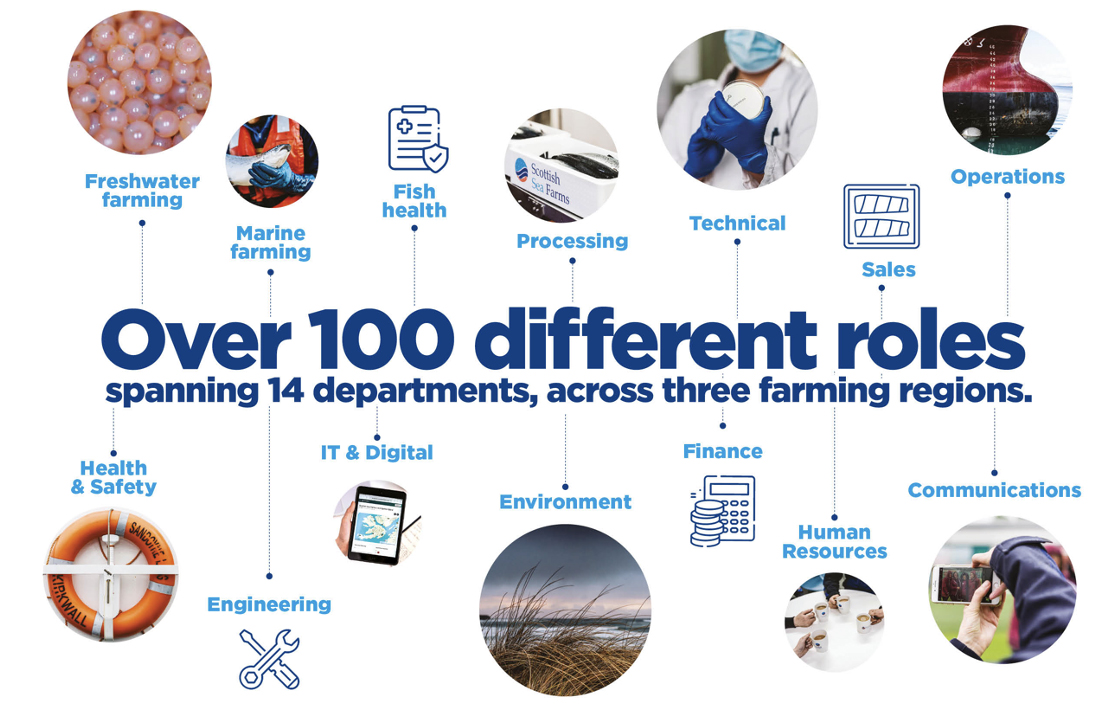 Whatever our department, whatever our specialism, we share three common values:
We care… about our fish, our people, our communities and our environment. We're part of a bigger family that helps one another so that we can all achieve
We innovate… constantly striving to do the best job possible by exploring solutions to existing and emerging challenges
We never forget our history… where we have come from, what we have learned, how we have grown and how we operate day in, day out; our history is as important as our future.
These three shared values guide every decision we make, ensuring we invest our time and resource where it matters most.
Investors in people accredited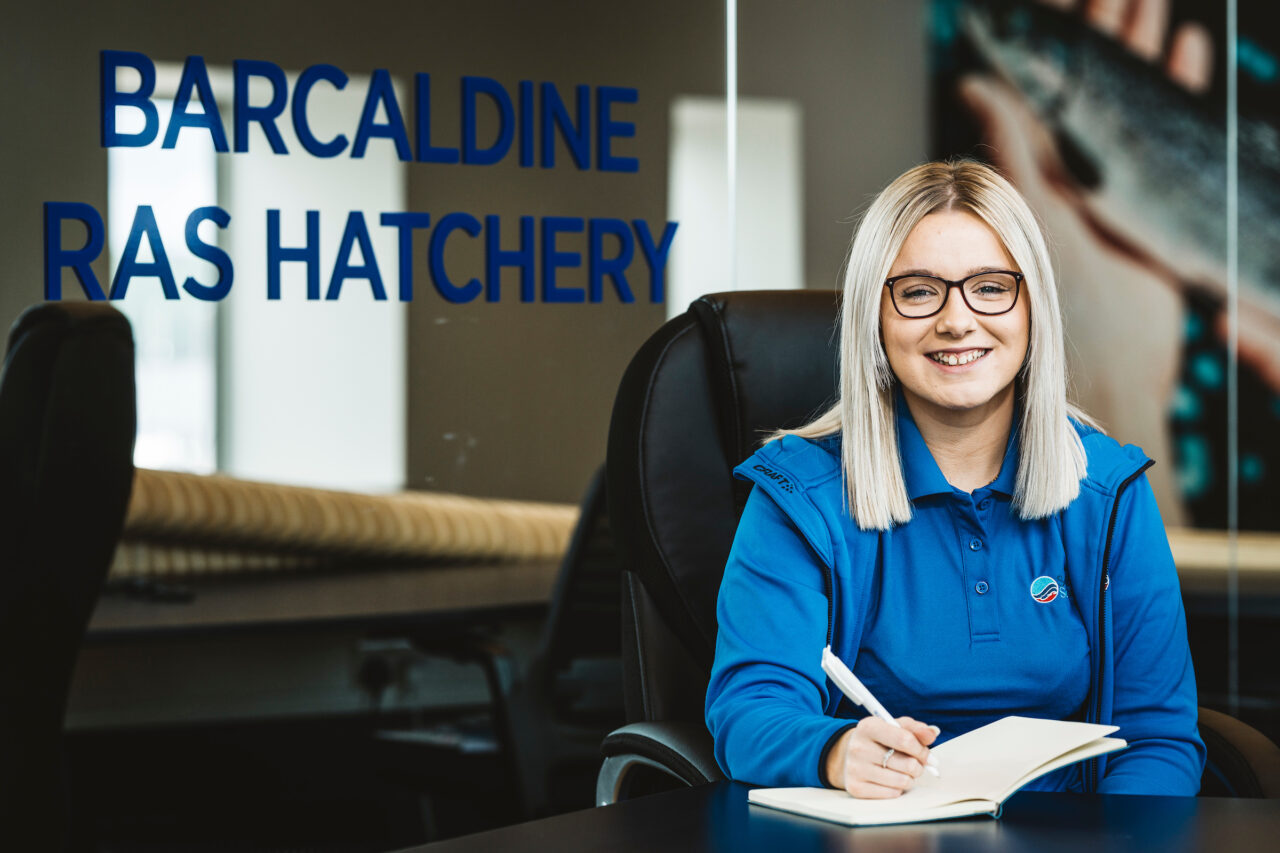 Creating jobs and investing in training and development is something we've been doing since day one. In 2012, we formalised this commitment by applying for, and being awarded, Investors in People accreditation – widely seen as the global benchmark in people management.
As such, companies must apply for re-accreditation every three years, showing continual professional development. We're delighted to say that not only have we successfully retained our accreditation each time, but in 2018 we became only the seventh company in Scotland – and the first salmon grower in the UK – to receive all three top Investors in People (IIP) awards.
Building on this further, at our most recent accreditation in 2021 we not only retained the We Invest in People Platinum Award and We Invest in Young People Gold Award, but we also scored Gold in the We Invest in Wellbeing Award, becoming just one of two companies in Scotland to do so.
Key to the re-accreditation process is feedback from employees from across the company; feedback that we will listen to and act upon in order to deliver further improvements in how we support our team.
You can read more about the opportunities to learn and grow with Scottish Sea Farms here.
We're regularly reviewing the package we offer to ensure its not only competitive but supports employees' wider health and wellbeing.
In addition to salary, contributory pension scheme, life assurance, discretionary bonus and investment in training, benefits include: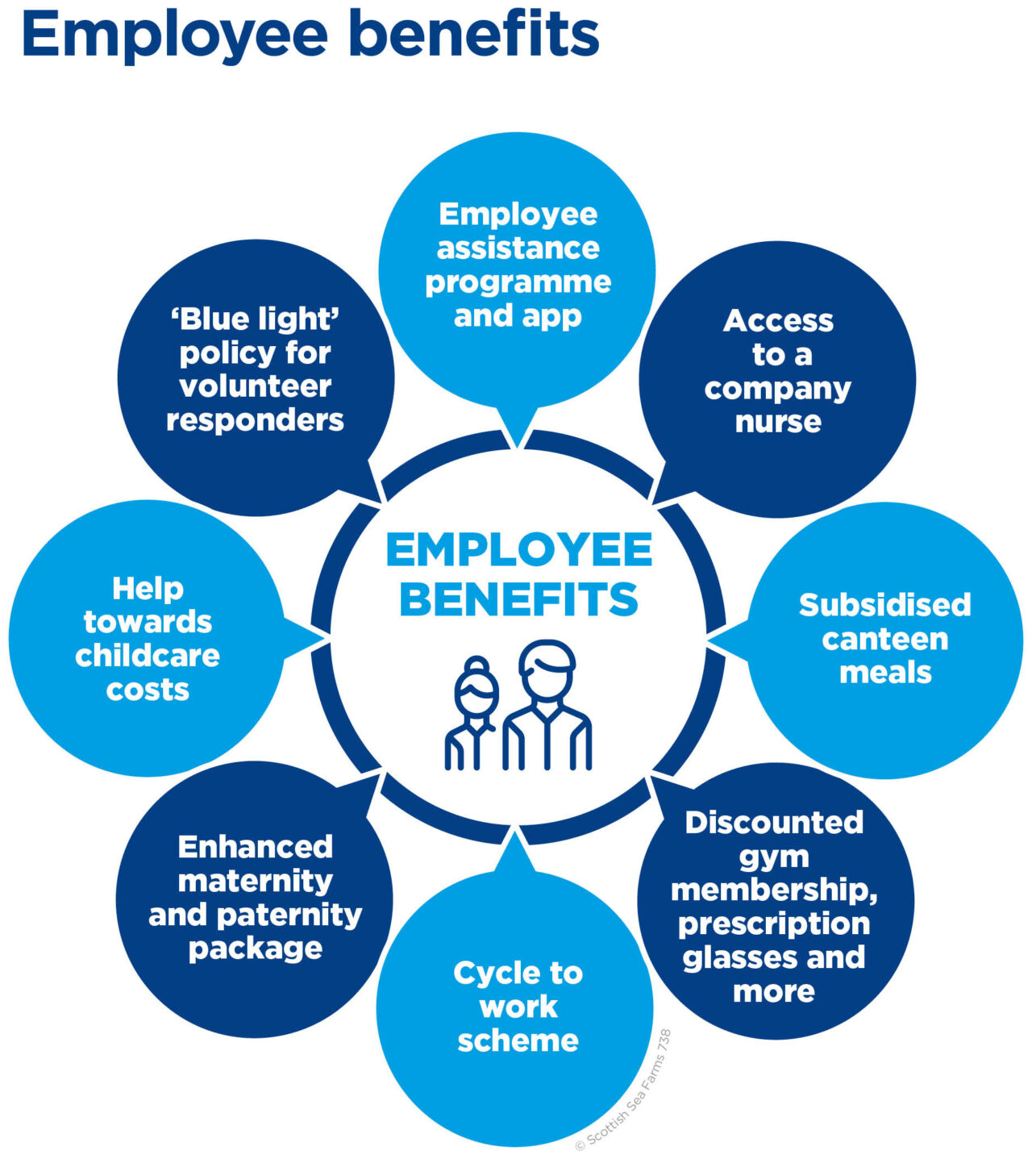 Returning to work after starting or adding to the family can be a daunting prospect for new parents. To help make the transition as smooth as possible, there are a couple of things we offer:
'Keep in touch' days
Employees have the option to work up to 10 days during their maternity, adoption or surrogacy leave. Known as 'keeping in touch' (or KIT) days, these can be a useful way of doing exactly that – keeping in touch with what's going on at work – so that the return to work is as smooth as possible.
Phased return to work
Once back at work, employees have the option of a phased return whereby some annual leave is used to work shorter weeks for the first month.
Full details of our family-friendly policies are available our Employee Handbook, which everyone receives on their first day.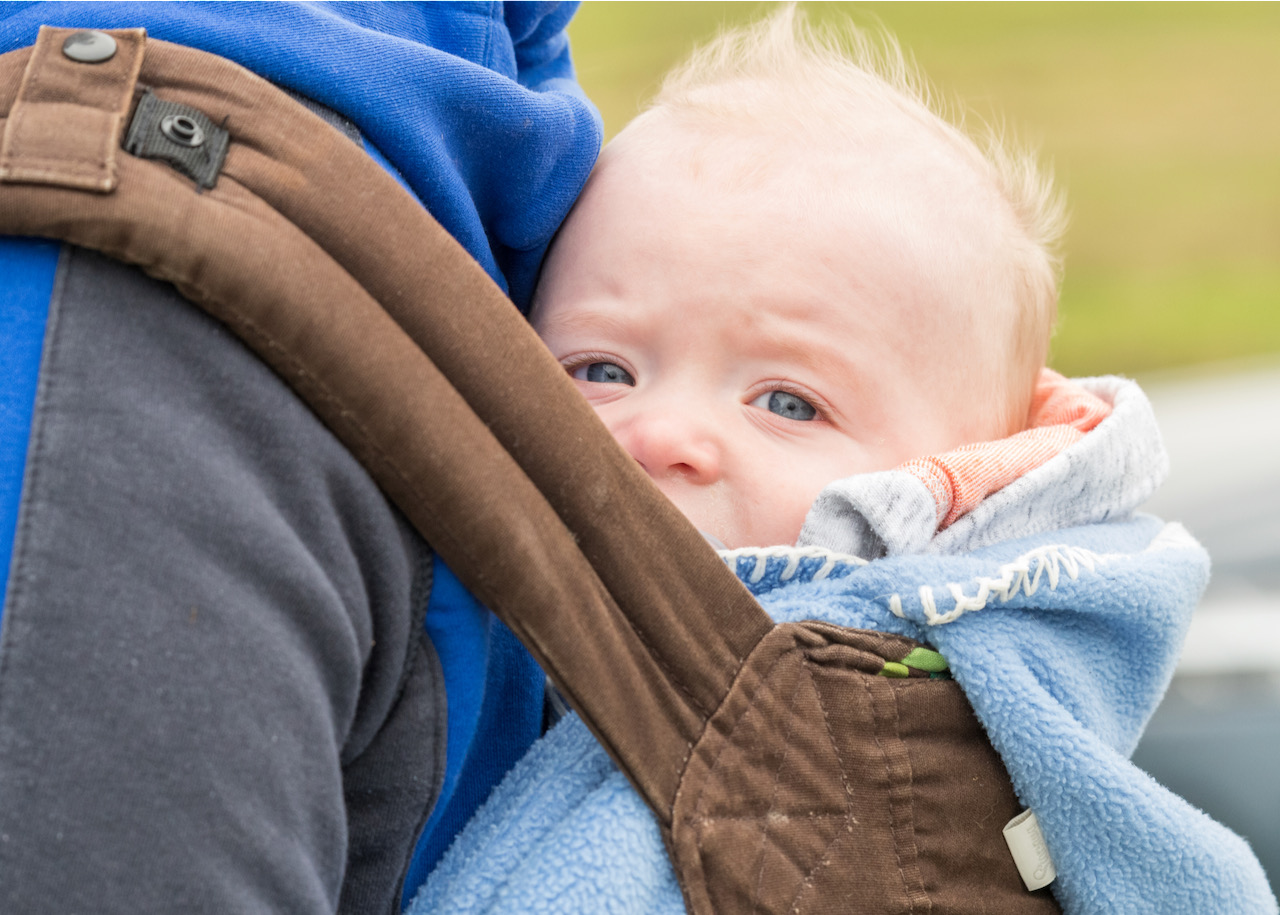 Real living wage accredited
Paying a fair wage that meets the cost of living is important to us, which is why we opted to become a Real Living Wage employer.
Higher than both the UK government minimum wage and the national living wage, it's independently calculated based on what people need to live on.
It's also re-calculated every year to make sure that employees continue to earn a wage that meets the cost of living.
For employees enrolled in the company pension scheme, we don't stop simply at making an employer contribution.
We also want to keep everyone informed as to the trustees' investment principles and engagement policy, as well as sharing advice on how to stay 'pension smart' and avoid falling victim to pension scams.
Information on all three of which can be downloaded below: