Tanera A and B are situated in the bay of the biggest of the Summer Isles – Tanera Mor – and are believed to have been working farms since the 1970s, first operated by owners from the nearby port of Old Dornie Harbour and stocked with smolts grown along the Coigach peninsula.
Our Fada farm, meanwhile, can be found just a short boat trip away in the beautiful bay of Eilean Fada Mor.
All three farms have been in the company's estate since the 1990s: first as Golden Sea Produce (GSP), which went on to become Hydro Seafood GSP then, in 2001, Scottish Sea Farms.
Over the years, our Summer Isles farms have evolved from small wooden square pens to some of the latest infrastructure available, and provided a steady source of employment for some of those living locally – many with family ties to the 12-strong farm team of today.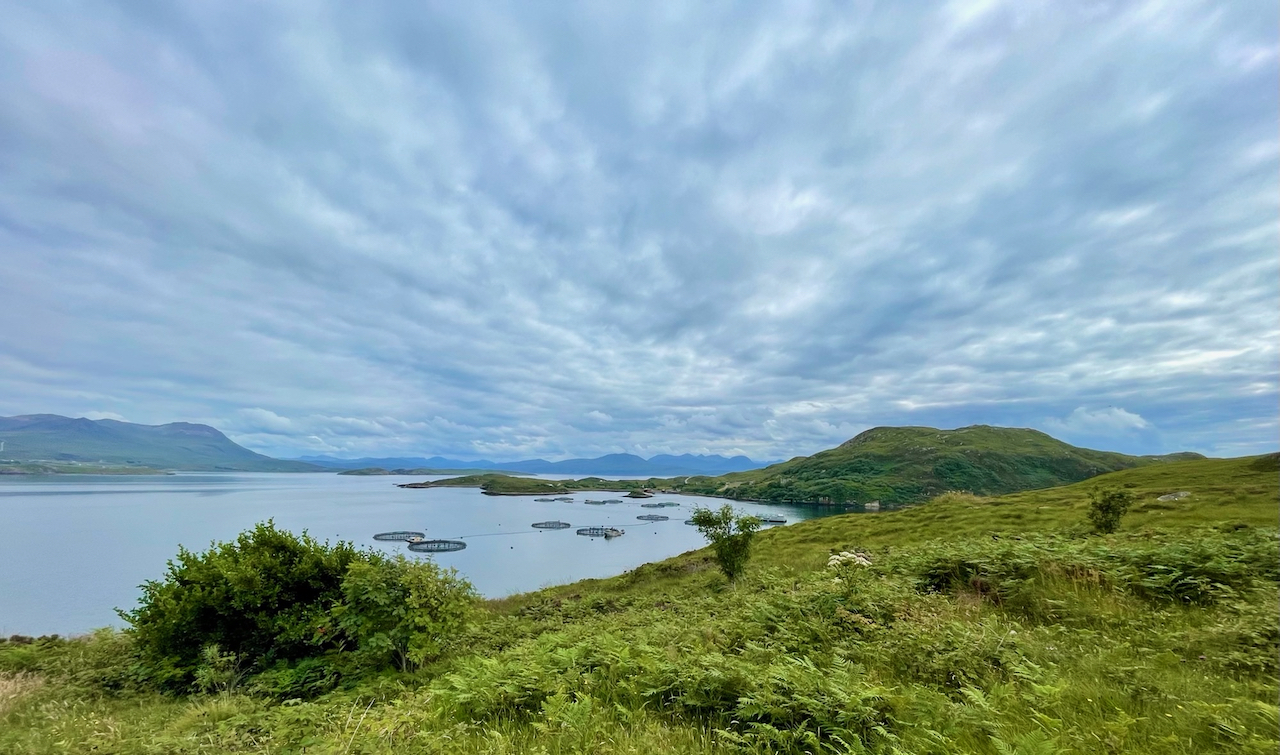 As part of the ASC certification process, farms are required to maintain a high level of transparency.
In the case of salmon farms, this includes providing an overview of its:
Integrated pest management approach
Average sea lice levels per fish
Wildlife interactions
Estimated unexplained losses or gains at end of crop.
You'll find details on each of these below for our Summer Isles farms.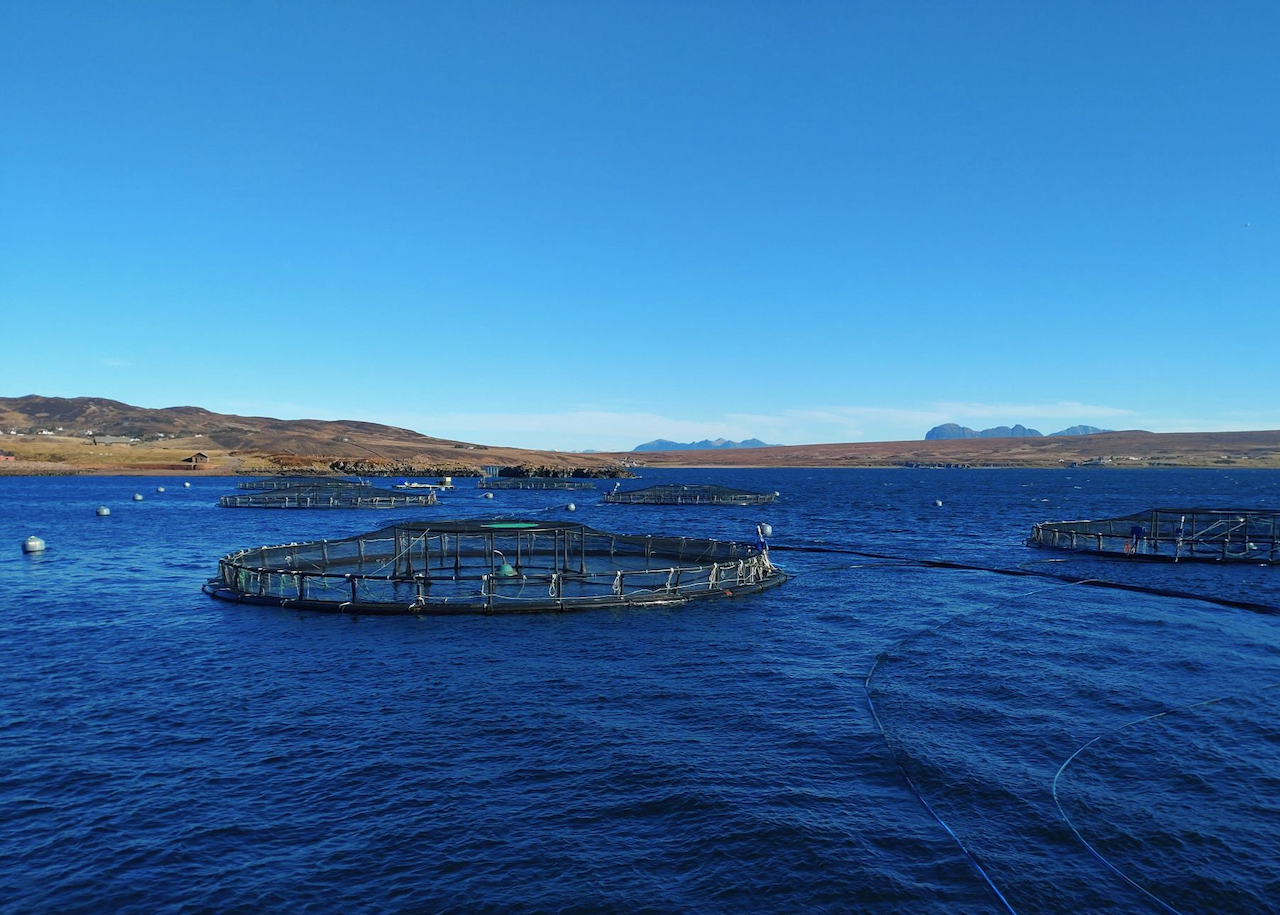 Integrated pest management approach
To monitor and control sea lice levels, Scottish Sea Farms provides an Integrated Pest Management (IPM) approach. This involves giving careful consideration to all available pest control techniques, then integrating the measures most likely to:
Discourage the development of pest populations
Minimise use of medicinal interventions in order to protect public and environmental health.
Average sea lice levels per fish
When our farms are stocked, we monitor sea lice numbers weekly. We update details of the current lice levels, based on the average number of adult female Lepeophtheirus salmonis per fish.
Our Summer Isles farms are currently fallow:
Farm: Tanera A
Fallowed week ending: 23/09/2022
Farm: Tanera B
Fallowed week ending: 23/09/2022
Farm: Fada
Fallowed week ending: 07/10/2022
Just as we have a responsibility to protect our own livestock, so too we have a duty of care to protect local wildlife from marine life from harm or entrapment.
Below are details of any wildlife interactions at our Summer Isles farms during the most recent crop:
Birds 
Tanera A: 0
Tanera B: 0
Fada: 0
Mammals
Tanera A: 0
Tanera B: 0
Fada: 0
Escaped fish
Tanera A: 0
Tanera B: 0
Fada: 0
Unexplained losses or gains
Unexplained losses or gains refers to any variation in the estimated number of fish put into a marine farm for on-growing and the total number of fish harvested out. As such, these figures are reported at the end of the current crop.
ASC reporting - Summer Isles
You can download our most recent Summer Isles report in full below:
Just as we care about looking after our livestock and local environment, so too we care about the health, safety and wellbeing of our team.
You can read about our commitment to being an ethical employer by downloading our Code of conduct below: